3-day rental | only $69.95
Includes both the Square Stand Rental & Apple iPad Rental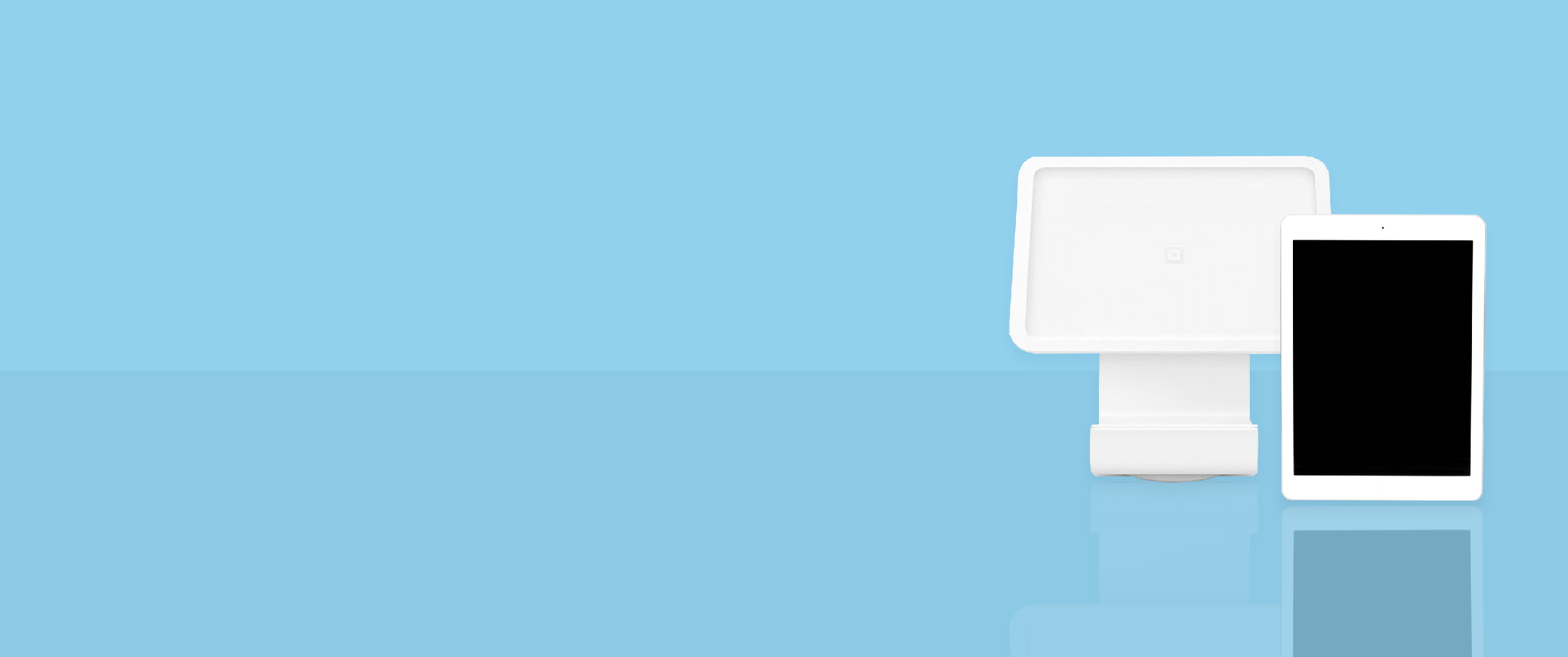 STACKS ™ is a Certified Square Solutions Partner supporting festivals and special events around the country with Square POS rentals, Event WiFi, iPad rentals, complimentary tech solutions, custom development and installation.
The Easiest Way To Take Credit Card Payments at Events
Add your rental items to your cart, give us your event dates, and make a payment. Yes, we make it that simple!
Rental hardware is delivered before your event and 24/7 support is available through your entire rental period.
No approval needed. Sign up for Square in minutes if you need to take payments with your rental. Sign up for Square POS
Return shipping is already paid and the return label and supplies are all provided for you. It's that easy!
What Rental Customers Are Saying About STACKS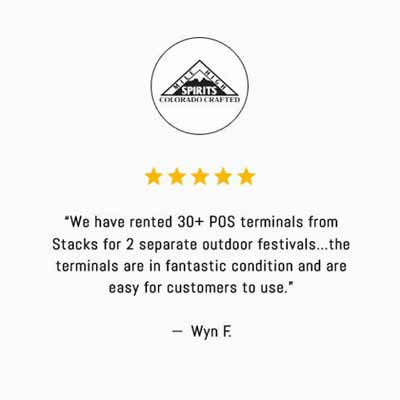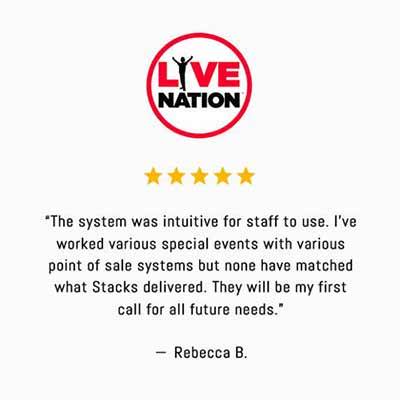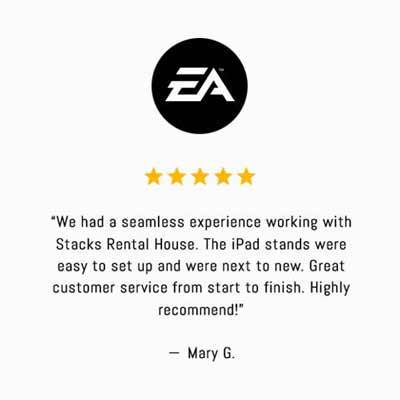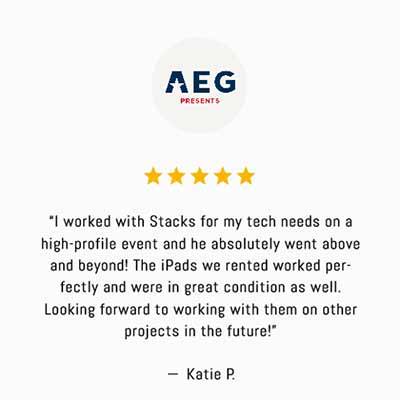 At STACKS, we provide festivals and special events with Square Point of Sale rentals, Apple iPads rentals, Eventbrite Ticket Scanners, Event WIFI and so much more. We know that credit card processing on our rentals is the great portion of your event's revenue, while many of our other rentals are a key component to your event's operations. We understand the event business and are here to support event organizers when you need it most. Not only do we offer the best affordable event rentals, but we also offer technical solutions to make events more efficient and gain more value. STACKS technical staff is both Apple iOS certified, and we are a Certified Square Solutions Partner and experts in Square POS. STACKS is also a Square for Restaurants Official Partner and provides specialty onsite and offsite services to improve the process around your events F & B program. If you are looking for a POS for events then look no further, we will set you up with the best equipment rentals. STACKS is located in Denver, Colorado but we ship to and service across the United States.
Contact Us to Discuss Your Event Rentals