If you need WiFi for events, well, look no further. The eero Pro is the most efficient event WiFi solution you can rent. With the ability to mesh the network and extend your event internet as far as you need to across a network using high level encryption to keep your event data secure. Pair the eero Pro with our Mi-Fi Jetpack rentals for a blazing fast internet connection.
Customers Also Rent Mi-Fi Jetpacks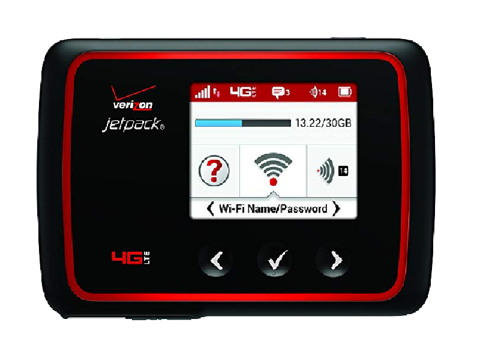 Rent Mi-Fi Jetpacks Hotspots
Don't have an internet source to hardwire your eero Pro rental into? No worries! Take data access where you need it with the Verizon 4G LTE Mi-Fi Jetpack rental.
Contact Us To Discuss Your Eero Wi-Fi Rental