Rent Apple iPads for Trade Shows, Festivals, Street Teams, and Customer Data Collection. The sleek lightweight frame boasts a high-resolution touchscreen putting out 426 nits of brightness, making it suitable for indoor and outdoor use. Coupled with its 8500 mAh battery - the Apple iPad has you covered all day long.
Upgrade Your Apple iPad Rental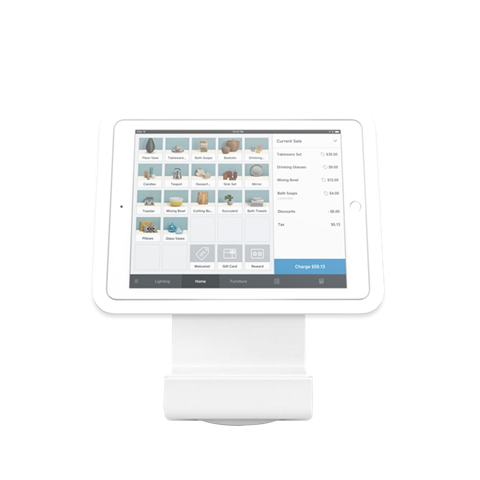 Looking to take credit card payments? Upgrade your Apple iPad Rental to be bundled with a Square Stand rental for fast and easy payment processing.
Need help with Apple iPad Rentals?