Rent Apple iPad minis for Trade Shows, Festivals, Street Teams, and Customer Data Collection. The sleek lightweight frame boasts a high-resolution retina touchscreen putting out 440 nits of brightness, making it suitable for indoor and outdoor use. Coupled with its 6471mAh battery - the Apple iPad mini has you covered wherever you bring it.
Upgrade Your iPad Mini to a Portable POS Rental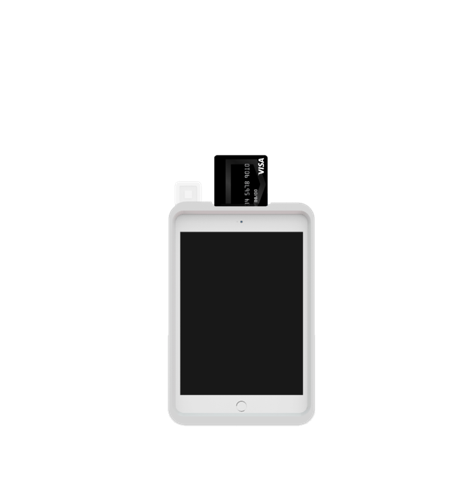 Unlock the the sales potential of the iPad mini with the L7 bundle. Converting the mini into a robust portable sales terminal capable of accepting every form of credit card payments.
Contact Us To Discuss Your iPad Mini Rental